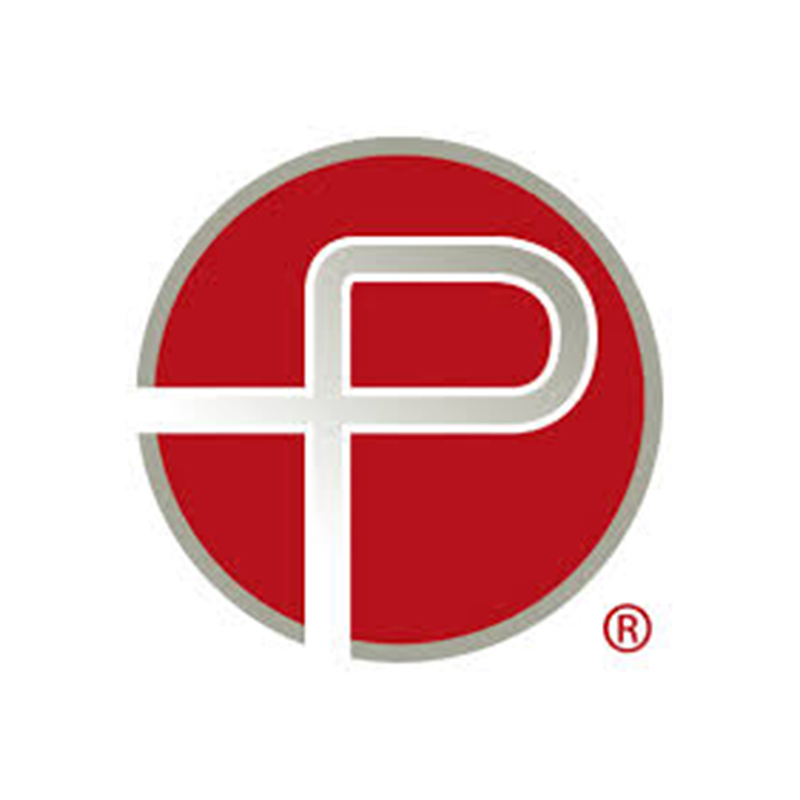 Working at Penumbra
ETC Co-Op Final Report (Jan 15th – May 16th 2019)
What follows is the final report of my co-op experience working as a game design intern at Penumbra – a medical devices company based in Alameda, California – during the Spring 2019 semester.
The Master of Entertainment Technology program at Carnegie Mellon University's Entertainment Technology Center allows its students to take a work semester in place of the usual academic semester to promote professional development and encourage the students to apply their learnings to solving real world problems.
By the end of the Fall 2018 semester, I was both physically, mentally, and morally exhausted. It was a really tough semester. My last project pitch at the school was rejected (All 3 in total). I was turned down by a game studio after interviewing with them for the second time. My efforts in job searches were turning up one rejection letter after another. My project team didn't exactly end the semester on good terms with our client. There wasn't a future project in the next semester that I could foresee which I found any particularly interesting. The present was all dim and grim, and the future didn't really have anything better to promise.
On a Thursday morning, I had just wrapped up drafting the final presentations for the week after. I was standing in front of the washroom mirror and washing my hands. Then, I heard my phone ring. At a glance, I didn't recognize the number, so at first I dismissed it as an another scam call. I then hesitated for a second. Needless to say, I didn't have a clue of what to expect, so I decided to answer it. Five minutes later, I hung up the phone. I just received an internship offer to work at Penumbra.
When I first received the email from Susan regarding the job opportunity, I was mildly interested to say the least. Although the work was interesting, I wasn't exactly attracted to the whole idea: working on yet another low-fidelity experience, optimized for a limited and experimental hardware, targeted towards a fairly narrow audience. I did, however, find its objective in helping stroke patients rehabilitate and recover, genuinely novel. When I was later scheduled for an interview slot with them, I was a bit curious, and felt like this could be a good opportunity to practice my interview skills.
At this point, I have to admit that my commitment level to the interview was fairly low, given the crazy project schedule and other concurrent interviews I was in preparation for. I did my due diligence however: writing down my thoughts of the game from their demo session, and preparing answers to the commonly-asked interview questions, such as what games I like to play, why, what I would change about them, etc. So when I walked into the room, I was suddenly caught off guard by the live design prompt: Design and propose an additional activity to the game. I thought, "Oh my god." I won't go into detail about what the exact design processes and discussions were, but I learned one very important thing from the experience. Taking the Improvisational Acting classes and practicing public presentations came extremely handy in this situation. I was verbally improvising my design processes out loud as I scribbled notes and diagrams across the whiteboard. In a usual case, my personal design process starts out laterally before going deep vertically into a single idea or direction. In order to not confuse the interviewers, I had to shortcut the initial lateral process of weighing ideas and cut right to the chase. I picked a single idea, and committed to it throughout the whole session. Frankly speaking, by the end I felt like I conjured up gibberish; a half-baked, mediocre idea, like a desperate salesman selling a self-proclaimed "innovative" product going from door to door. So I wasn't exactly surprised when I received the rejection email from the interviewers a week later.
During my professional career as an architect, I have never received a job offer after first receiving a rejection letter. I don't know to this day what exactly caused them to change their decision; perhaps their first ideal candidate turned down the offer, or they suddenly decided that they needed an intern to help out with an unanticipated workload. Regardless of the reason, it was a job offer on the table. I was shown a way out, and I took it.
After I sorted out the logistics of subletting my Pittsburgh apartment and finding a place to live in Alameda, I flied out to Alameda on the weekend before my internship was scheduled to start. When I walked into the office on my first day, I was greeted by some familiar faces, and was given a brief introduction tour of the office and the team. Everyone seemed friendly and enthusiastic, with a fairly laid-back vibe. I had a good feeling about what lied in store for me for the next four months.
I was initially hired as a Game Design Intern at Penumbra, and my responsibilities consisted of fleshing out the new features to be added onto the existing project and taking the high-level design directions from the Lead and Senior Game Designers. For the first few weeks, most of my time was dedicated to familiarizing myself with the project, and catching up to speed with using the Unreal engine, which I have not explicitly used before. So taking the time to learn and practice its visual scripting language really helped, without the pressure of having to worry about immediate deadlines. As I grew comfortable with the tools, I began blocking out the new levels for the new design concept proposed by the Lead Designer, and since then I've been taking ownership of them, and designing, implementing, and polishing the associated game systems using scripting. Alongside the design work, I've also been corresponding with the art director regularly to coordinate the game level layouts with the overarching art direction and new assets – 3d models and animations – to be produced by the artists. I've also been working closely with the engineering team in defining the technical features and tools that were essential to optimizing my design workflow and production pipeline.
Since the game systems I was in charge of were intended to be expandable and modular, one of the most difficult challenges I faced was in defining the concrete set of features to be implemented and iterated on, but at the same time I had to figure out how they may be designed to be error-prone to future modifications down the line. As a designer, this was a design process that I have not dealt with before, and my priorities were constantly oscillating between focusing on horizontal and vertical slices, between adopting pre-production and production design processes. In retrospect, I think this is largely due to the inherent complexity of the design itself. While the other levels were focused on one or two simple design goals, my levels had several goals, some of which are directly conflicting. The levels were to: 1) Have a therapeutic purpose, 2) Support an additive, long-term progression, and 3) be modular and scalable. Also, the other levels have already gone through the pre-production stage by this time, however I was just starting out and building everything from scratch.
This was further compounded by the fact that nailing down the exact product features and goals is difficult given the wide spectrum of possible target patient conditions and treatment methods. Rather than designing a self-contained game with a fixed set of control inputs and variables, it felt more like designing a Swiss knife – a versatile, yet robust toolbox for the therapists to improvise with the patients. At every step of the design process, there was always this strong tension between the two extremes: having a general design that is open to changes versus employing tried-and-true, structured game design patterns, being mindful of pre-production to anticipate possible feature changes in the future versus focusing on production in favour of a streamlined pipeline to handle the workload, designing a deterministic, data-trackable game system versus catering to a largely indeterministic user base and use cases, and finally making a versatile, flexible tool versus one that is intuitive and user-friendly,
From time to time, this uncertainty and polarity caused frustration and confusion within the team. I recently had a chat with an artist coworker who expressed her concerns over the overall product development process as well as the intended purpose of the specific levels I've been in charge of. When I tried to answer her questions, I came to the same realization that the whole team have long been kept in the dark, running nearly blind with only a dim lantern as a guidance. It was all about taking best guesses when it came to making and validating important design decisions. While it is understandable that the team cannot possibly hope to consider every use case scenarios and tailor the product features specifically for every stroke patient, I felt that having regular reality checks with an expert on the team – a neuroscientist or a personal trainer who have worked with stroke patients – would have tremendously benefited the team to make a better-informed decisions that could have led to a more viable, relevant solutions. Psychologically, this would also have imbued more confidence in the individuals, keeping them motivated on the work.
She brought up an another strong point about the lack of direct communication between myself and the artists, and how their input early in the design process may have kept me more well informed with the potential technical issues that may ensue with the current level design. This came as a surprise to me, as I have been under the impression that I was corresponding well with the whole team on a regular basis. The truth was that I did in fact consider and try to address much of the potential issues that she raised, but it occurred to me that my design intention may have eluded them since I had never formally disclosed my whole design intentions to the art team. This was a false assumption on my part, and going forward, I definitely plan on having them more involved in the design discussions.
In conclusion, it goes without saying that I thoroughly enjoyed the time working with the brilliant team here at Penumbra, and that I am excited about the work itself. Every day, I am reminded that my contributions are valued and appreciated, and more importantly that my work has a meaningful, novel purpose. The transparent office culture actively promotes the importance of a good work-life balance, which allows me time to pick up my old and lost hobbies, as well as prepare for my life to come after graduation this May. Overall, I feel very fulfilled in almost every aspect of my life. It is for these reasons that, since the beginning of April, I have accepted the offer to transfer to a full-time game designer at the company. I am excited to continue my career with the team and to see what we will achieve together in making the world a better place.